For over 90 years, SIMMONS has been doing its utmost to ensure your sleep is evermore restorative, evermore regenerating. SIMMONS sleep ensures you feel fully physically and mentally recovered and renews the energy you've used up during the day.
Yet, as we know, choosing bedding isn't always easy and this is why SIMMONS wishes to help you do this.
The contact comfort feel of your mattress

The contact comfort feel corresponds to your first contact with the mattress, your first impressions, during the ever-so important first seconds. Simmons contact comfort feel enables your muscles to slowly unwind and leave all the pressure of the day behind.

Based on filling thickness, mattress contact comfort feel can be all-embracing, firm or tonic. Choose based on your preferences and on the way you sleep.
Soft, all-embracing contact comfort feel is expressed through filling that comprises thick cushioning infusing you with a feeling of wellness and cocooning comfort.
Firm and tonic contact comfort feel is delivered by comfortable foam that gives your body a firmer contact comfort feel.
The support of your mattress

Once you've experienced the contact comfort feel, SIMMONS invites you to discover the support tailored to your body, holding it perfectly, relieving your joints and ensuring your movements are easy throughout the night. Thanks to SIMMONS springs, your body pressure points are perfectly distributed to ensure your spine is eased and relaxed.
Choose your support based on your body type. The mattress has to support your spine perfectly.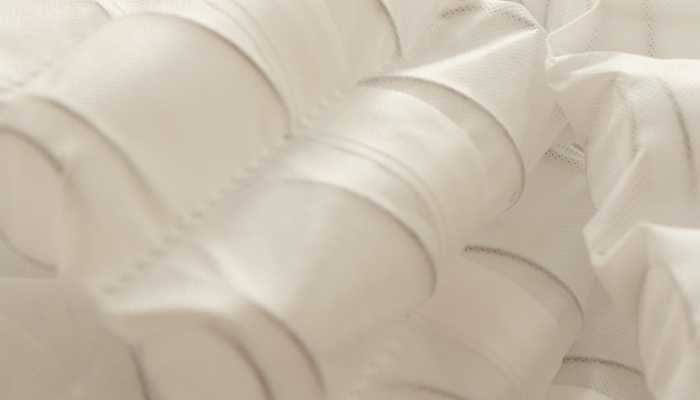 Mattress size

In French traditional standards, a double bed mattress is generally 140 cm wide. However, this doesn't provide optimal comfort. A 160 cm-wide mattress ensures you sleep better, without disturbing your partner or being disturbed by them. The Acticouple study showed that a 160 cm-wide mattress improves sleep quality by almost 50%. A couple can gain 20 minutes slow, deep sleep on a daily basis and, as such, reduce micro-awakening and light sleep. In the deep sleep phase, you recuperate physically and psychologically.


When choosing your mattress length, it should be 15 cm longer than sleeper height. For someone who is 1.85 m tall, you should choose a 2 metre-long mattress.
In addition to double mattresses, Simmons also proposes a range of single mattresses. Discover SIMMONS mattresses for your children, available in 80 x 200 and 90 x 200 cm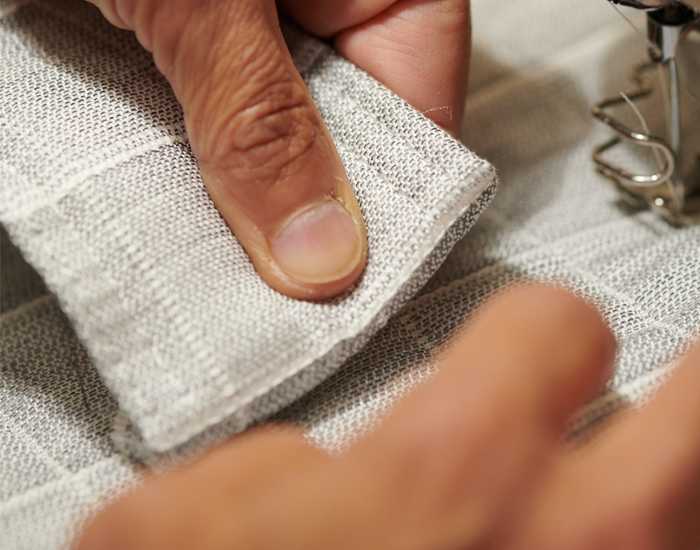 Your bed base

It's really important to choose a bed base well as it absorbs a third of the efforts the mattress is subjected to. As such, it plays a key role in optimizing comfort and in increasing mattress lifespan. What's more, the choice of material used to make it promotes airflow and, in turn, bedding hygiene.
SIMMONS proposes various levels of comfort in its bed base collection.
Firstly, its spring bed bases, which comprise a lot of springs that ensure mattress support. These bed bases are recommended for use with a spring mattress as they retain contact comfort feel softness and suppleness.
Secondly, its slatted bed bases which, thanks to their well-spaced slats, are perfect for optimizing airflow. They can be combined with all types of mattresses and offer more firmness.
Finally, SIMMONS also proposes its collection featuring ottoman beds and beds with drawers to optimize storage space.
We advise you to change your mattress and bed base at the same time to prevent premature damage to the mattress.