No Flip

Technology

LIFE IS EASIER WITH THE NO FLIP® SYSTEM

No need for complicated efforts anymore to know if you're sleeping on the winter or summer side of your mattress! The NO FLIP® system features a sleeping side that tailors perfectly to every season. This technological innovation ensures you the same comfort all year round and makes life easier!

Two complementary sides:

Each side of the mattress plays a particular role to deliver you the best comfort:

a sleeping side with air-conditioned comfort that tailors to each season. A technical side covered with Tript'Air®, a 3D textile that provides auto-airflow and temperature regulation.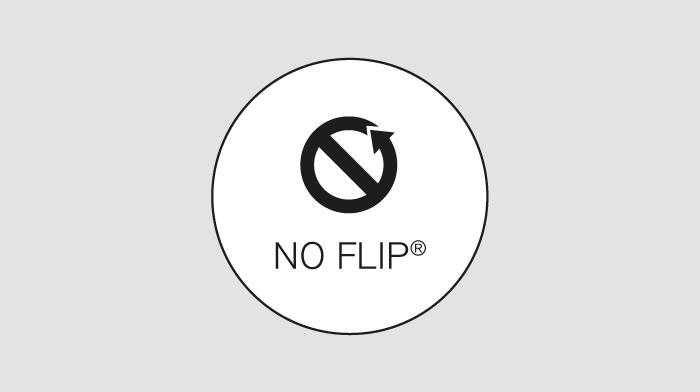 Sensoft Evolution®

Technology

MICRO-WAKE-UPS ARE REDUCED, YOU ENJOY INTENSE RESTORATIVE SLEEP

Thanks to their one-of-a-kind shape, mattresses featuring the Sensoft Evolution technology deliver incomparable stability. Your joints are better supported, ensuring they are rested and relieved. Even if you move 40 or so times during the night, the mattress accompanies and supports even your slightest body movement, ensuring you total comfort until you wake.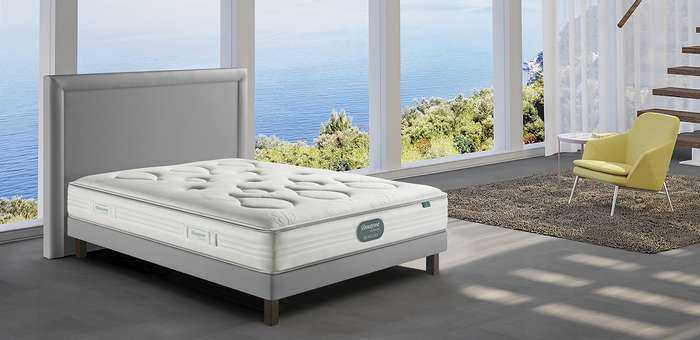 OUR MATTRESSES AVAILABLE WITH THE SENSOFT EVOLUTION® TECHNOLOGY
Fullsoft

Technology

SLEEP IN A STATE OF WEIGHTLESSNESS

discover the effect of weightlessness thanks to Fullsoft technology. Enjoy an incredible feeling as if you're floating in the air above your mattress. From the moment your body comes in contact with the mattress, the prolonged feeling of softness will make you forget everything. You feel light, floating like a feather.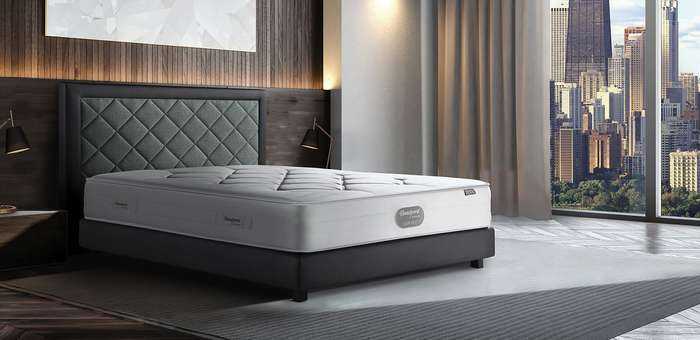 Technology
Blacksoft
THE RESTORATIVE SLEEP EQUATION
Thanks to Blacksoft technology, your mattress tailors perfectly and precisely to every zone of your body. No room for compromise here, it simply combines the very best of Simmons' technologies to ensure you delight in perfect comfort. Even your first moments are incomparable, you'll enjoy a feeling of prolonged contact comfort feel that will embrace you totally. Precise, targeted support that relieves joints and the spine.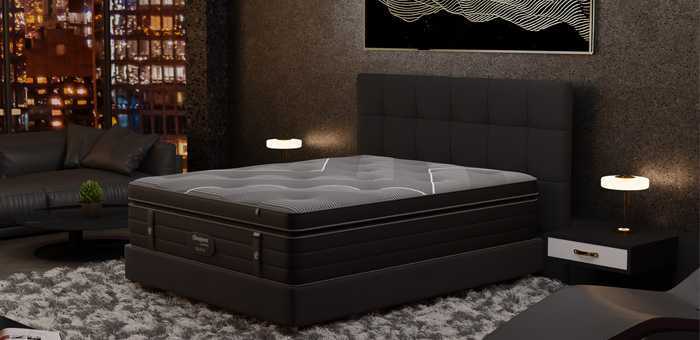 OUR MATTRESSES AVAILABLE WITH MULTISOFT TECHNOLOGY
Twinsoft

Technology

ULTIMATE PRECISION FOR THE MOST DELICATE SLEEPERS

Some sleepers and their sleep are more delicate than others. Twinsoft technology proposes the ultimate in suspensions to ensure perfect sleep. Sleeping independence is precise, infused with delicacy and absolute. Each body type, each movement, is accompanied and tempered by an instantaneous, incomparable result throughout the night.

Thanks to the dual layer of springs, sleep is preserved throughout every phase. The first layer is welcoming and all-embracing, enabling muscles to relax. The second works gently and deeply to support and maintain your spine as comfortably as possible in every sleeping position. To delight in wonderfully-unforgettable nights or, on the contrary, nights that ensure you forget everything.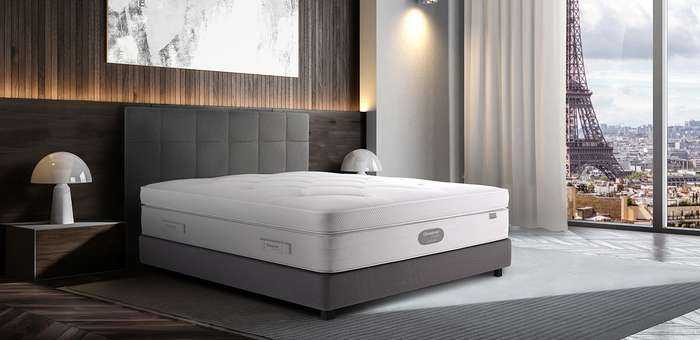 OUR MATTRESSES AVAILABLE WITH TWINSOFT TECHNOLOGY
Sensoft Intégral®
Technology
OPTIMAL DISTRIBUTION FOR OPTIMAL SLEEPING INDEPENDENCE
Thanks to Sensoft Integral technology, our springs ensure you optimal independence when sleeping, whatever your body type. Every spring is autonomous, supporting the right body pressure in the right place, offering your body the perfect result. The mattress accompanies your movements and those of your partner ever-so gently, ever-so smoothly. Micro-awakening is reduced, you recuperate intensely and feel alive and full of energy when you wake up. Sensoft Integral® pocket springs are perfectly tailored for mattresses featuring a summer side and a winter side.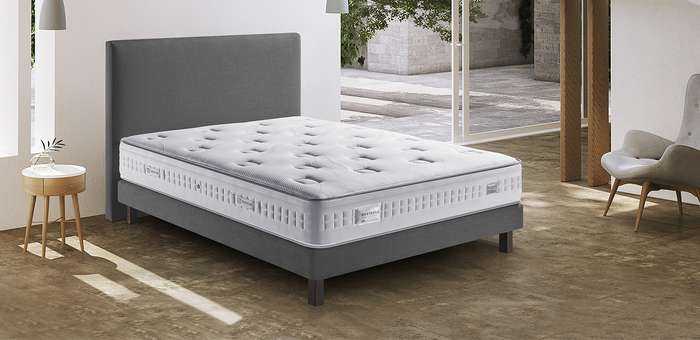 OUR MATTRESSES AVAILABLE WITH THE SENSOFT INTEGRAL® TECHNOLOGY
Duetto

Technology

THE MOST PRECISE SUSPENSION, OFFERING BESPOKE COMFORT

As Duetto technology aligns incredibly precisely with every body type, it offers the highest result accuracy on the market. Every single movement you make is precisely accompanied; the springs deliver a result perfectly in tune with your body. Your sleep is all-embracing, peacefully-relaxing and revitalizing. You feel totally regenerated.