And if we furnished French?
Simmons supports the French furniture industry's joint operation: #meublezvousfrançais
The professional organization representing French manufacturers, partners twenty of the largest national brands to support French production and local purchasing, to support local economy and the environment.
Here, at Simmons, we have always been proud of the 100% French manufacturing of our products and the know-how of our workshops in Saint-Amand-les-Eaux and Bar-sur-Aube. Naturally, we support the #meublezvousfrançais campaign and its manifesto in accordance with our values.
You can find the logo "meublez-vous français" on some products of the following brands BUT / CAMIF / CDISCOUNT / CINNA / CONFORAMA / CROZATIER / CUISINELLA / FERMOB / FRANCE LITERIE / GAUTIER / GRAND LITIER / LA REDOUTE / LEROY MERLIN / LIGNE ROSET / MOBALPA / MONSIEUR MEUBLE / MOBILIER DE FRANCE / MR BRICOLAGE / SCHMIDT / SOCOOC."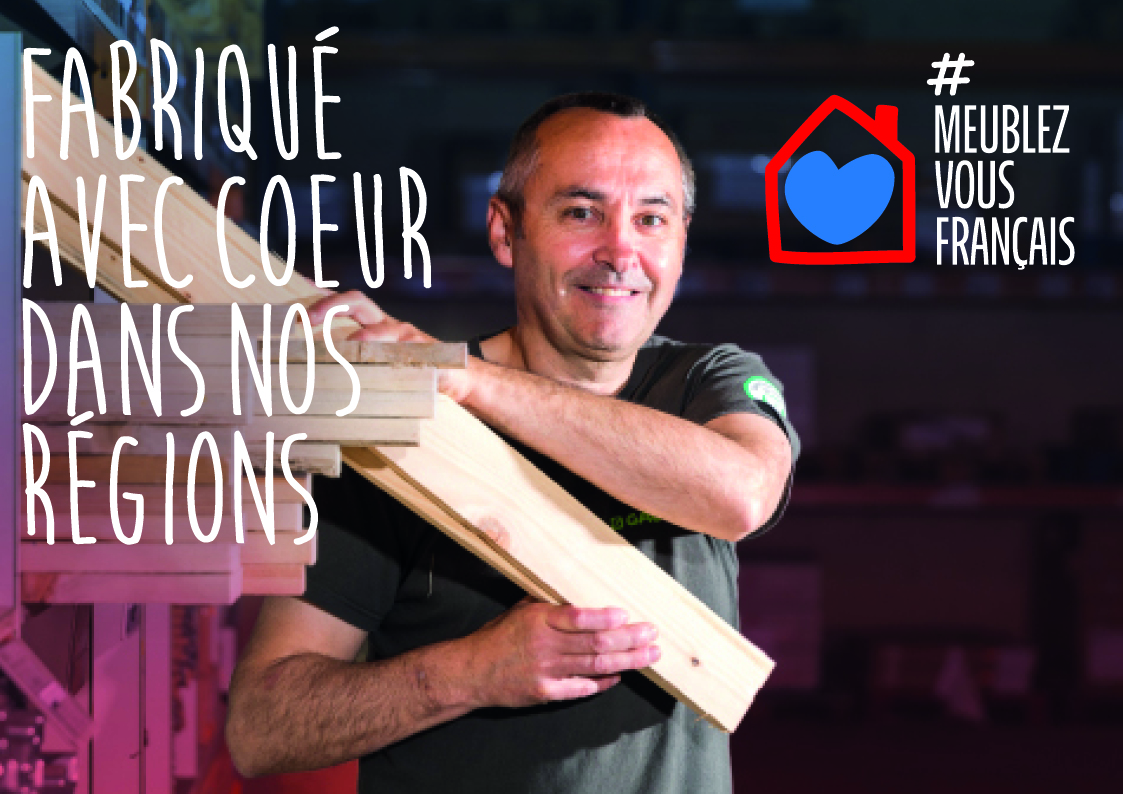 About "Ameublement français"
Ameublement français" is a professional organization that brings together 350 companies from the furniture sector.
Its objective is to promote quality French sustainable products, grounded in the heart of innovation.
With this organization, it is the know-how of nearly 40,000 men and women that is put forward.
Today, the French organization is mobilizing to promote Made in France consumption.
For more information : http://www.meublezvousfrancais.com/