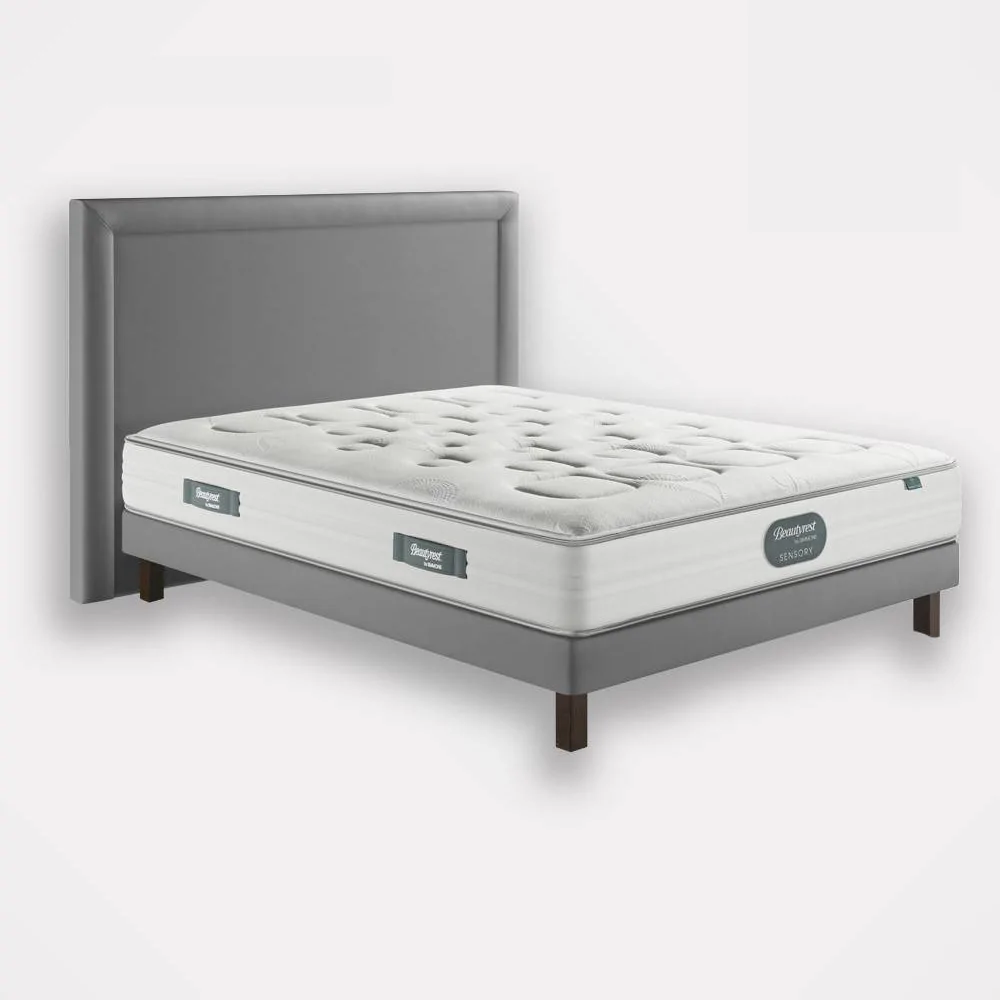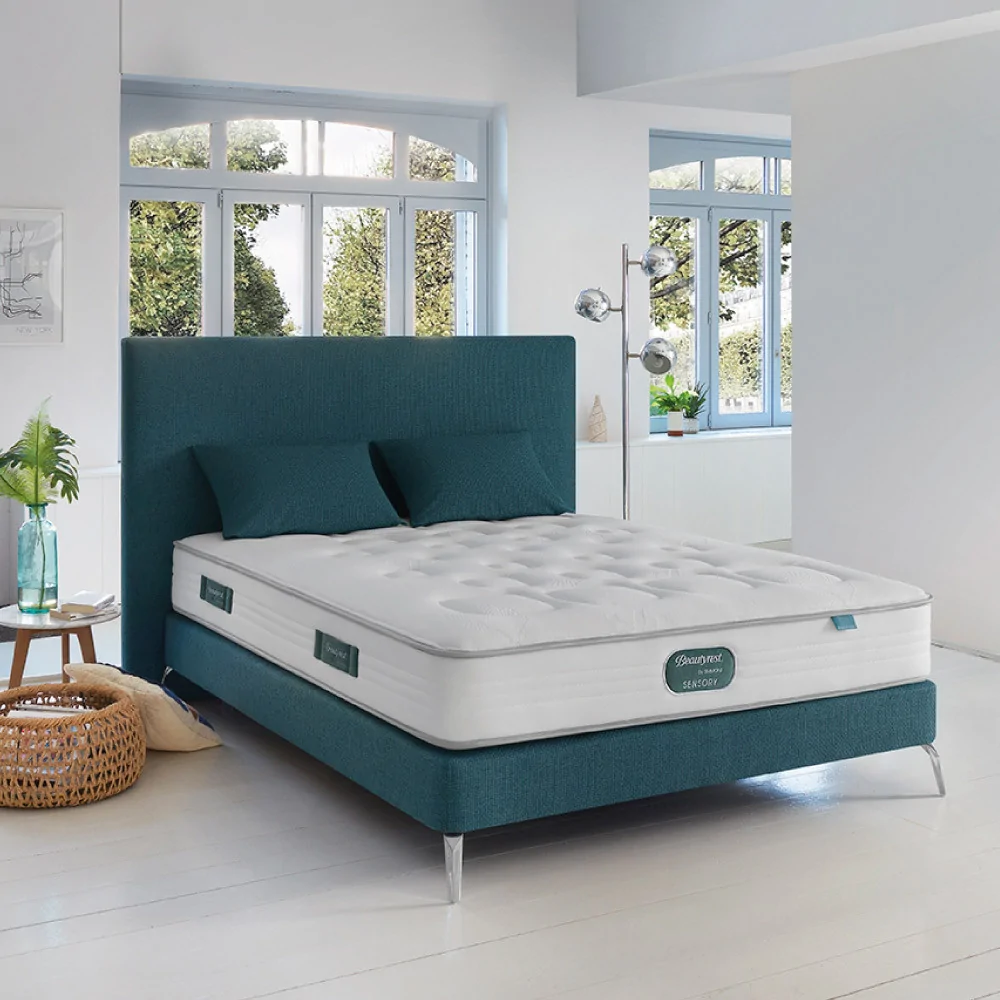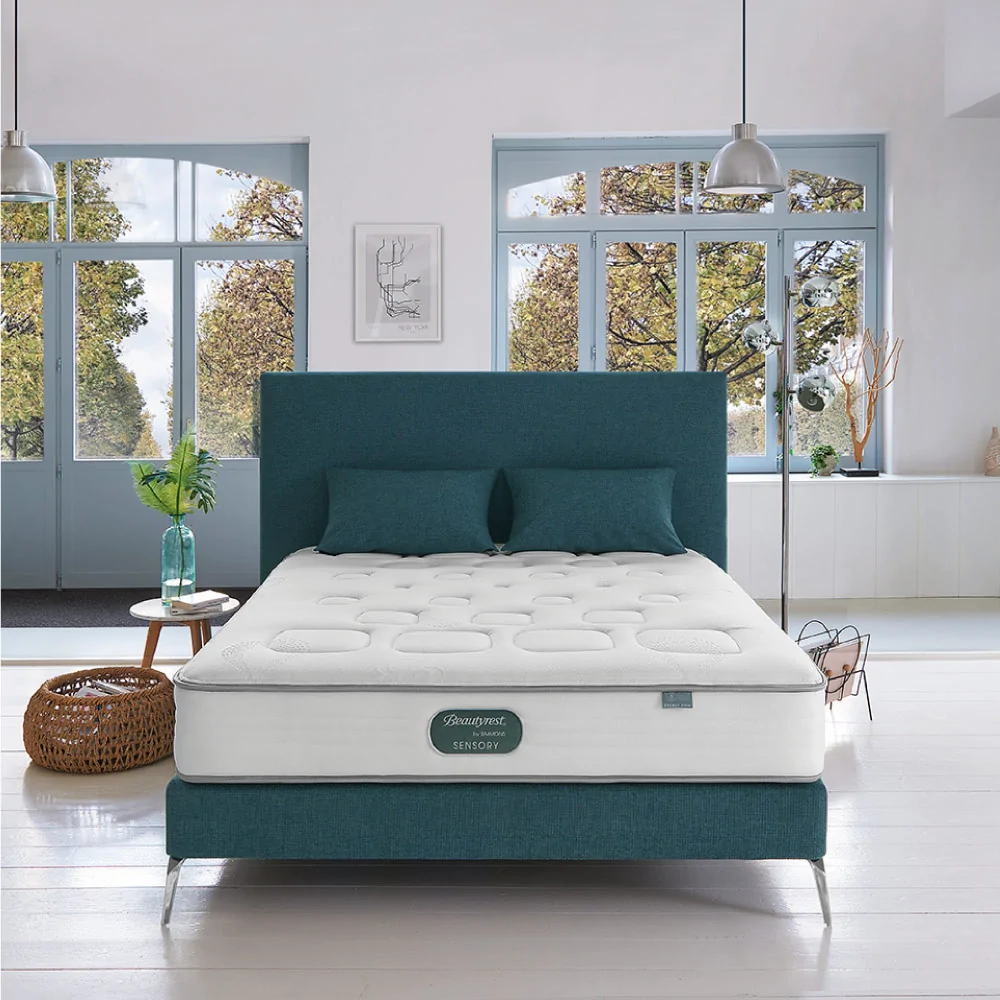 Perfect sleep temperature
5/5
Firm Energy mattress
Collection Beautyrest Sensory
The Firm Energy mattress from Simmons Beautyrest Sensory collection is perfect for anyone who dreams of restorative, healthy nights, infused with tranquillity.
Height: 26 cm
Support: Firm
Comfort: Extra Firm
Awarded the Santé Kiné label (physiotherapist health label) issued by the FFMKR (French Federation of Rehabilitation Physiotherapists).
Sensoft Evolution® pocket-sprung suspension designed specially for No Flip® mattresses
A No Flip® mattress that always supports your back, you no longer need to turn your mattress over!
A high-tech top covered with Tript'Air® offering auto-airflow and temperature regulation.
4 vertical embroidered handles for easy installation
This product is only available in-store.
63% polyester and 37% Biosense stretch ticking (also available in GOTS-certified organic cotton)
350 g/m² Allerban Quallofil wadding approved by allergist doctors, members of ARCAA (Association for clinical research in allergology and asthmology)
Imagined hand-in-hand with the FFMKR (French Federation of Rehabilitation Physiotherapists).
150 g/m² Aquasens wadding and Biosense ticking, the perfect humidity barrier ensuring comfortable contact feel all year round
1.7 cm of firm-comfort foam
820 pocket springs (for size 160 x 200 cm ), Sensoft Evolution® suspension, perfect for No Flip® mattresses
Perfect for sleepers who adore firmness
80x200
90x190
90x200
120x190
140x190
140x200
160x200
180x200
200x200
You might also like

Viewed products