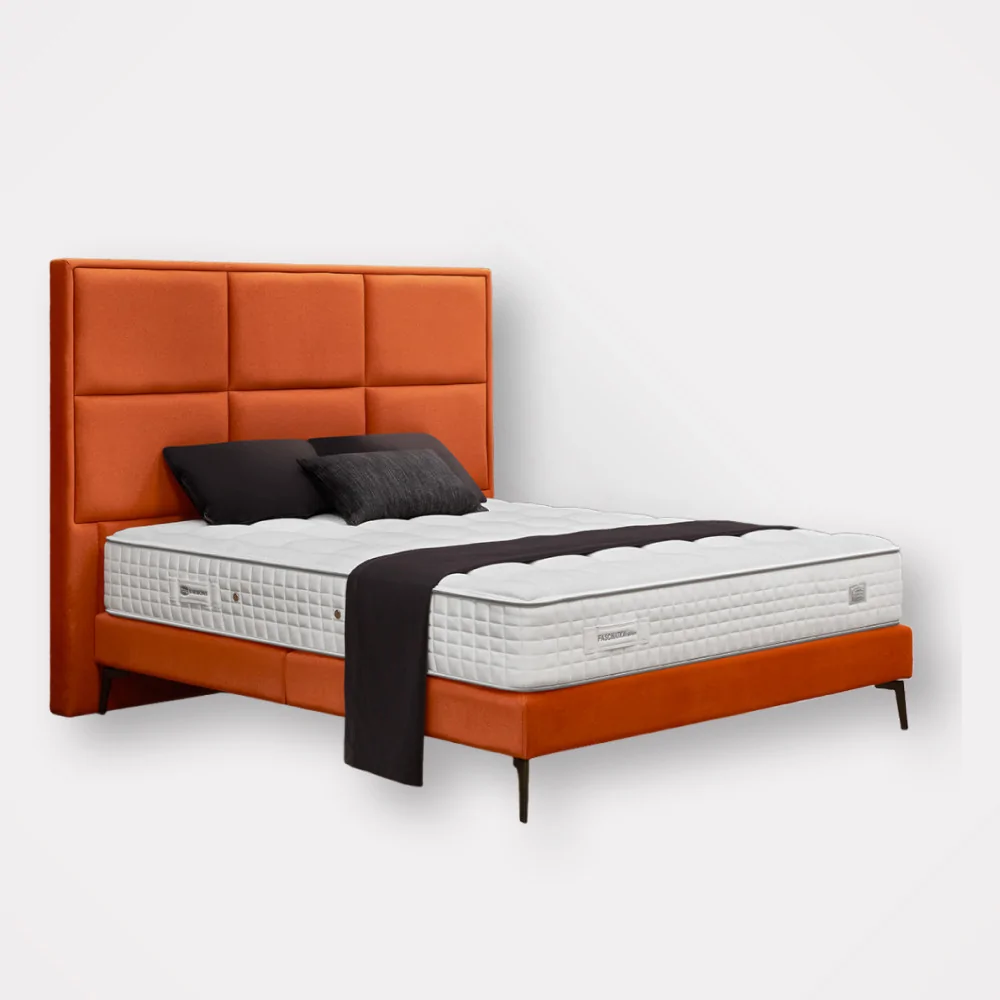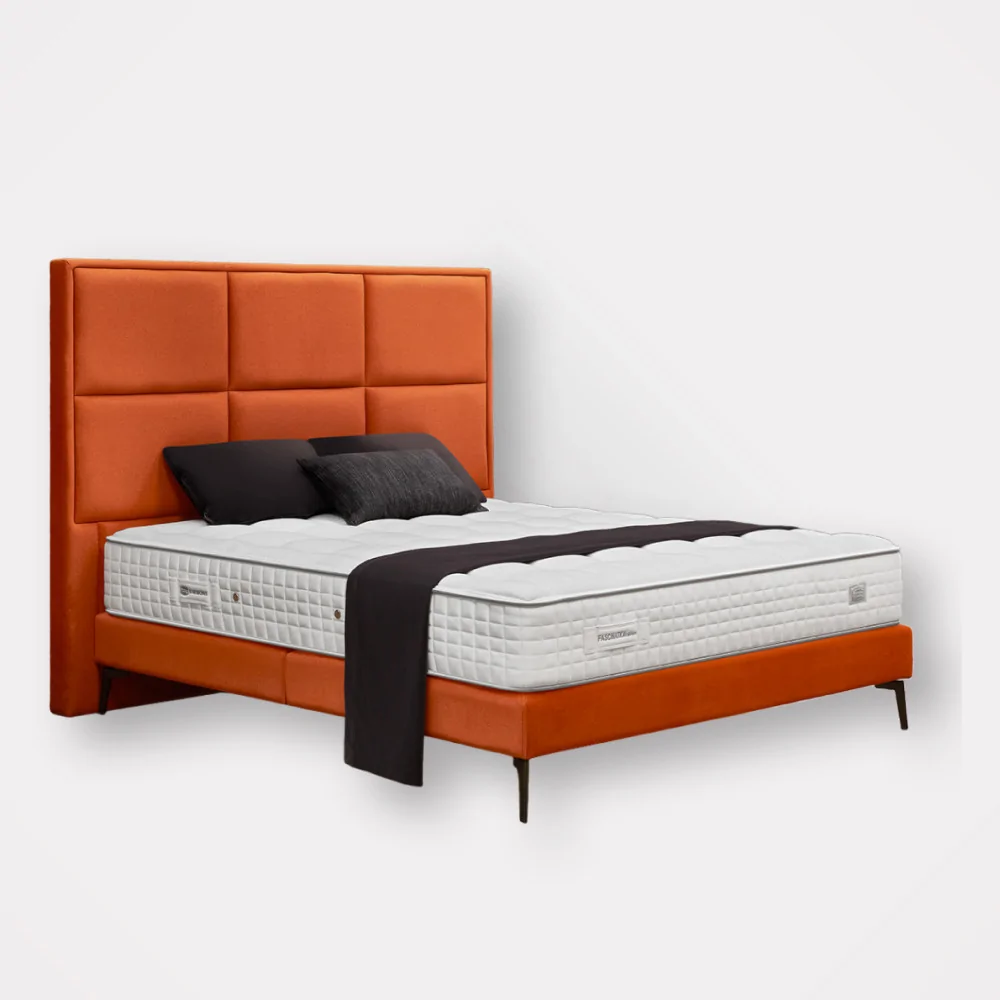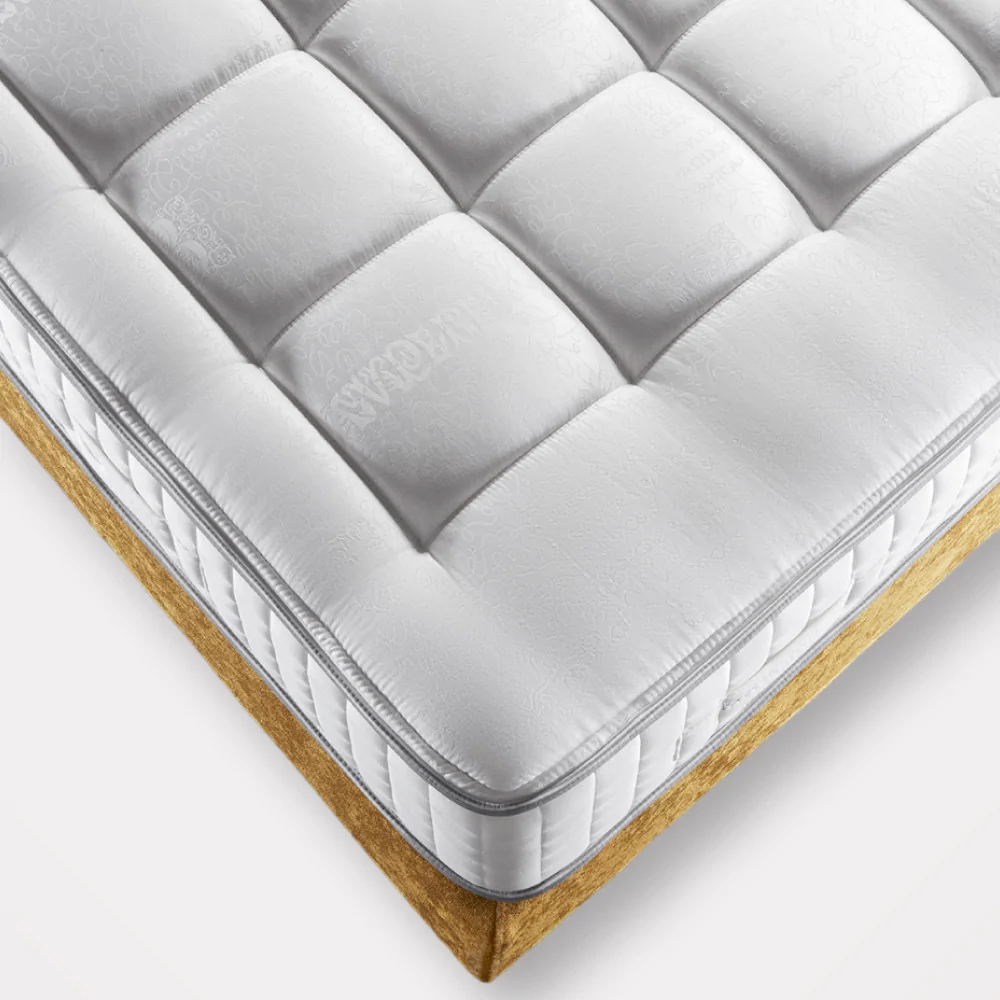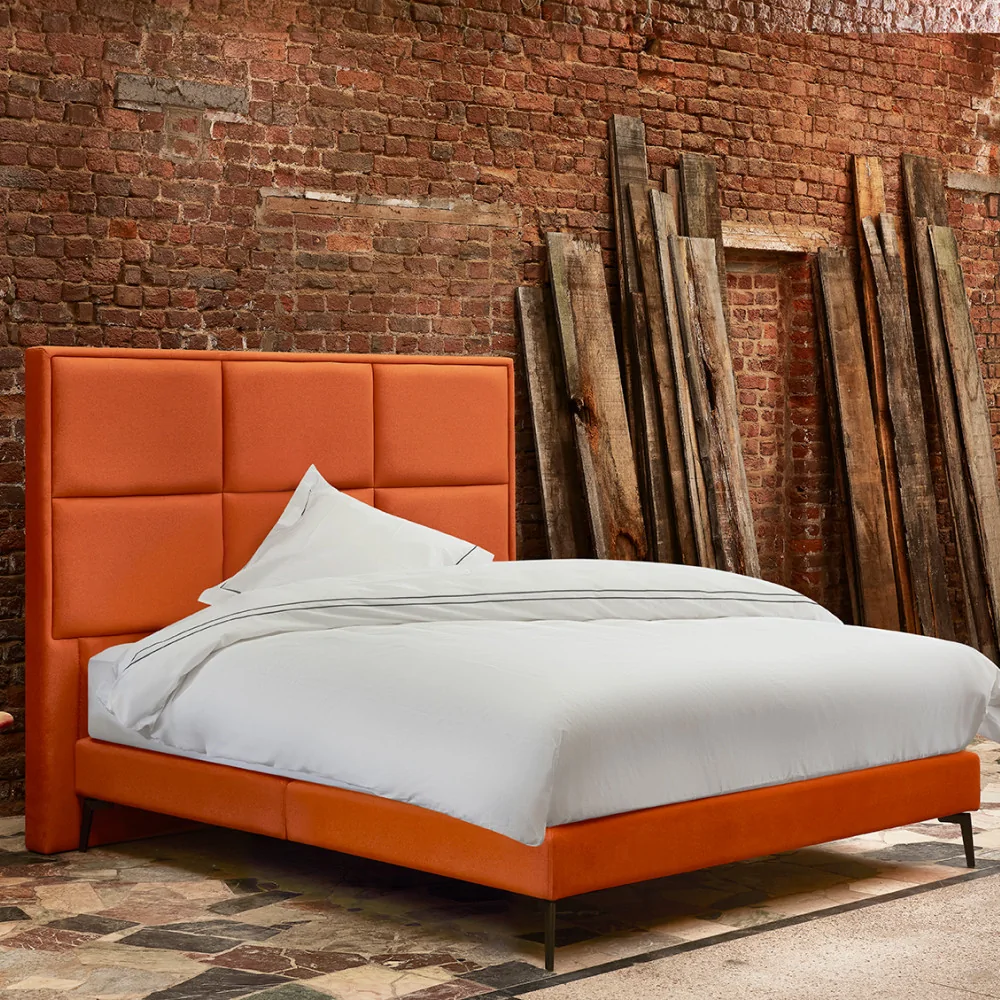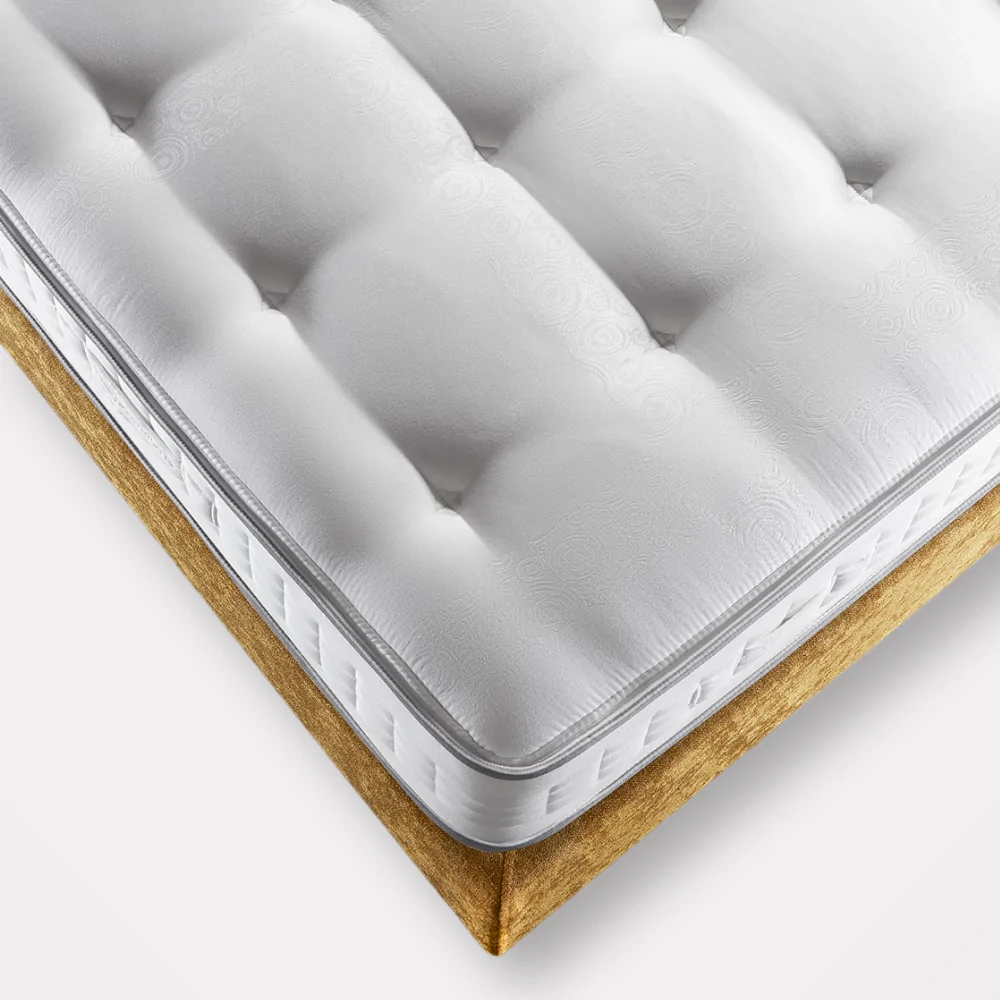 Perfect sleep temperature
5/5
RECOVER COMPLETELY FROM YOUR DAY
Your brain recovers and sorts out all the information it has gathered whilst your muscles regenerate during sleep.
Because your sleep affects your day, we want every night to be truly restful so you can recharge your batteries and wake up feeling refreshed.
Simmons® pocket springs
Duetto ® mini pocke springs
Sleeping independence
Available in 2 comforts
Hand tufted
Summer & Winter side
Use of noble and natural materials (cashmere, linen, pure virgin wool, alpaca, silk and cotton)
Thermoregulating wadding Thermoplus.
Silky ticking: 85% viscose and15% polyamide
35 hand-tufted pads (for size 160x200 cm)
Thermoplus Wadding (400 gr/m2)
Soft comfort foam (30 mm, density 23 kg/m3)
Cachemire, linen and silk blend (100 gr/m2)
Pure virgin wool (1 kg/m2)
Cotton (1 kg/m2) Alpaca (100 gr/m2) and linen (200 gr/m2)
Firm comfort foam (17 mm)
Themoplus wadding (400 gr/m2)
1890 Duetto® pocket springs (for size 160x200 cm) with laminated steel frames
90x200
140x190
140x200
160x200
180x200
200x200
You might also like

Viewed products