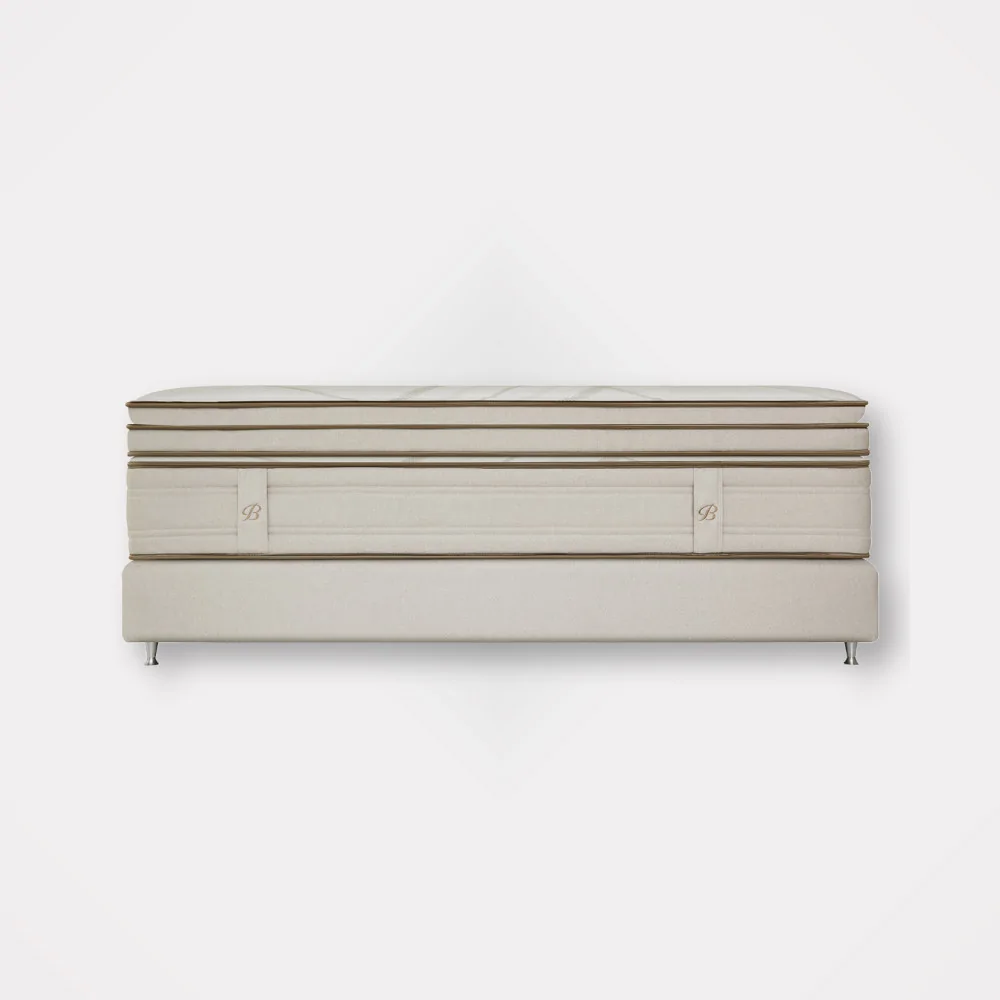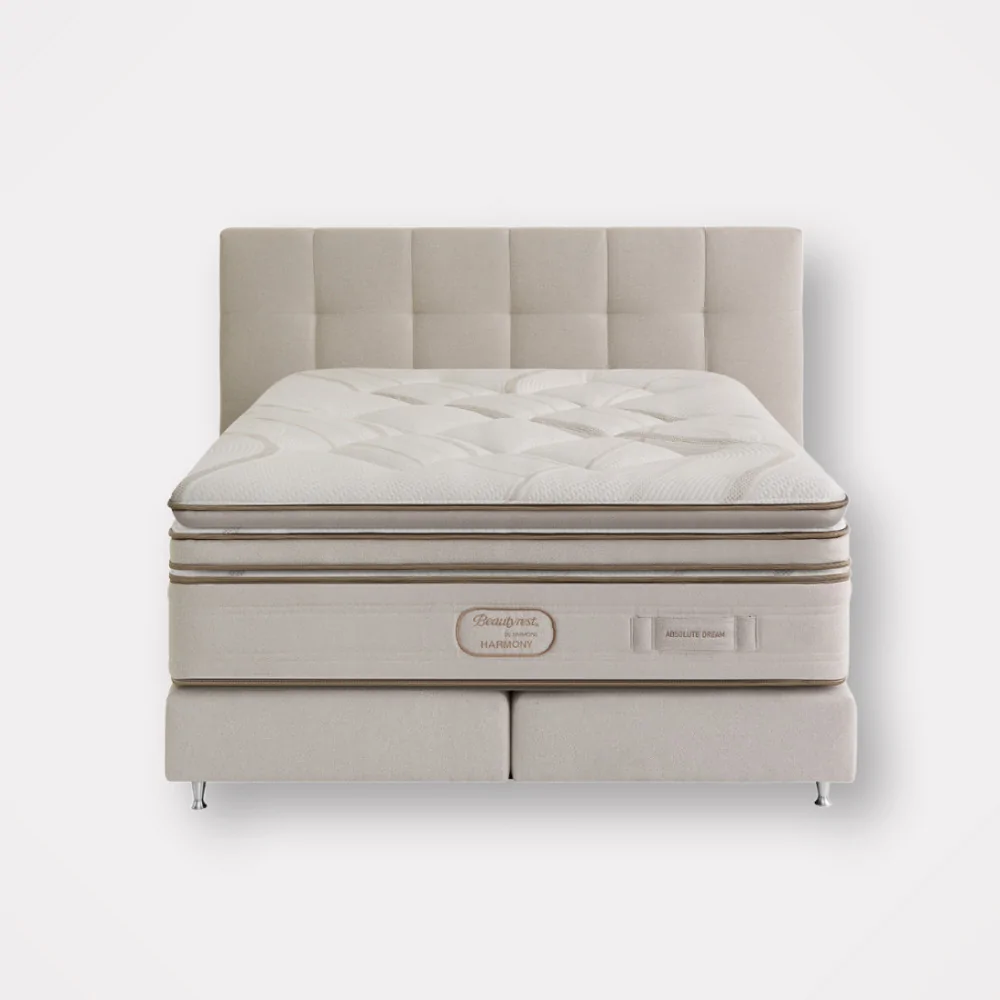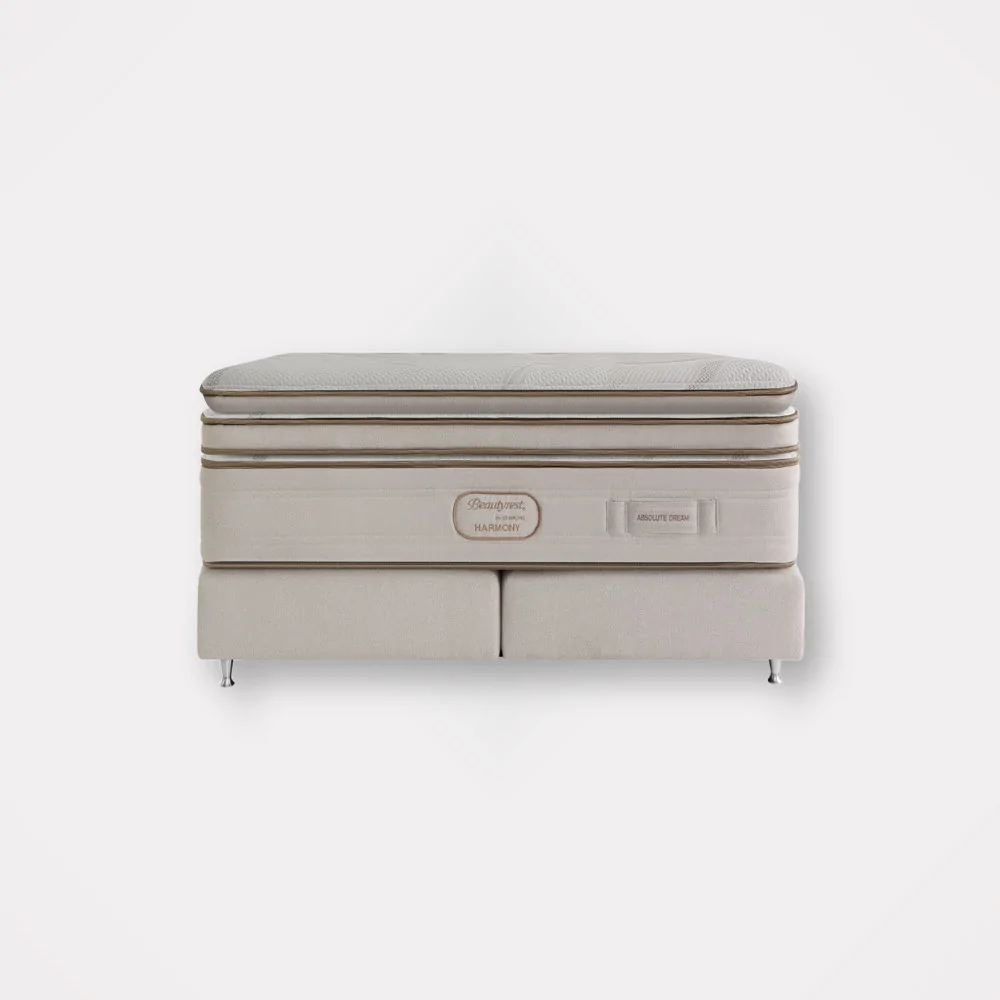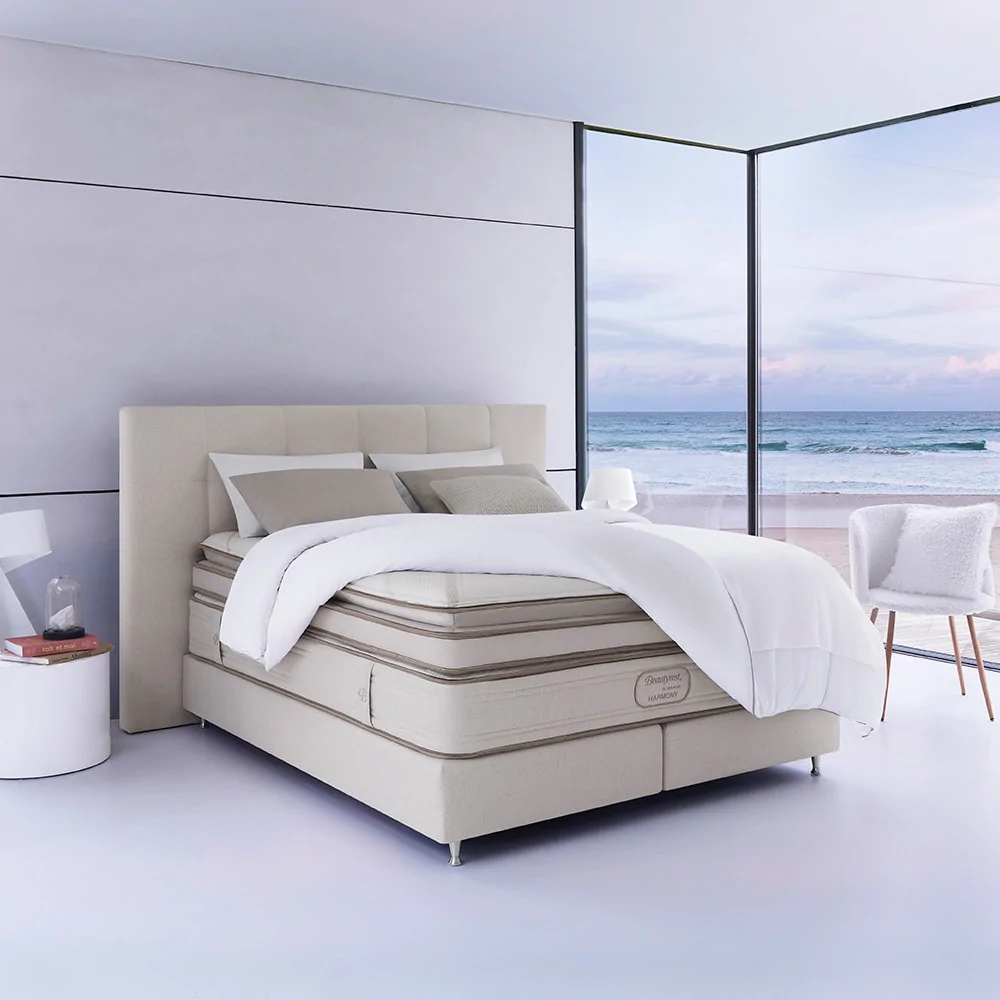 Perfect sleep temperature
5/5
BEAUTYREST HARMONY - DREAM YOUR NIGHTS Beautyrest Harmony collection invites you to experience an exciting new world of modern luxury. An ultimate cration full of voluptuousness and an invitation to dream. The ABSOLUTE DREAM mattress with an exclusive a design has two inseparable elements :
A comfort mattress available in soft, firm or duo comfort
An support mattress with the latest Simmons®innovation.
Simmons® pocket springs
Pocket springs with Multisoft® technology for
# Twice the support
# Two-step expansion of the welcome
for more comfort
Sleeping independence
NO FLIP ® system
Available in a soft, firm or comfort duo version
Matex Talalay
Pillow Top
Quallofil® by Dacron wadding - resistant, light and thermoregulating
Memory foam
Hand tufted
Ticking: 25% visco & cashmere - 75% polyester
Quallofil® by Dacron wadding(300 gr/m2)
Soft comfort foam (30 mm)
Alpaca (100 gr/m2) and Cashmere, linen and silk (100 gr/m2)
Soft comfort: Natural Latex Talalay (5 cm, 15 ILD)
Firm comfort: Natural Latex Talalay (5 cm, 24 ILD)
1140 miniaturized pocket springs, laminated steel frames
18 hand-tufted pads (for size 160x200 cm)
Memory foam (20 mm)
1008 pocket springs Multisoft®, laminated steel frames (for size 160x200 cm)
Support foam (10 mm)
Non-slip Tript'Air® 3D fabric
90x200
140x190
140x200
160x200
180x200
200x200
You might also like

Viewed products