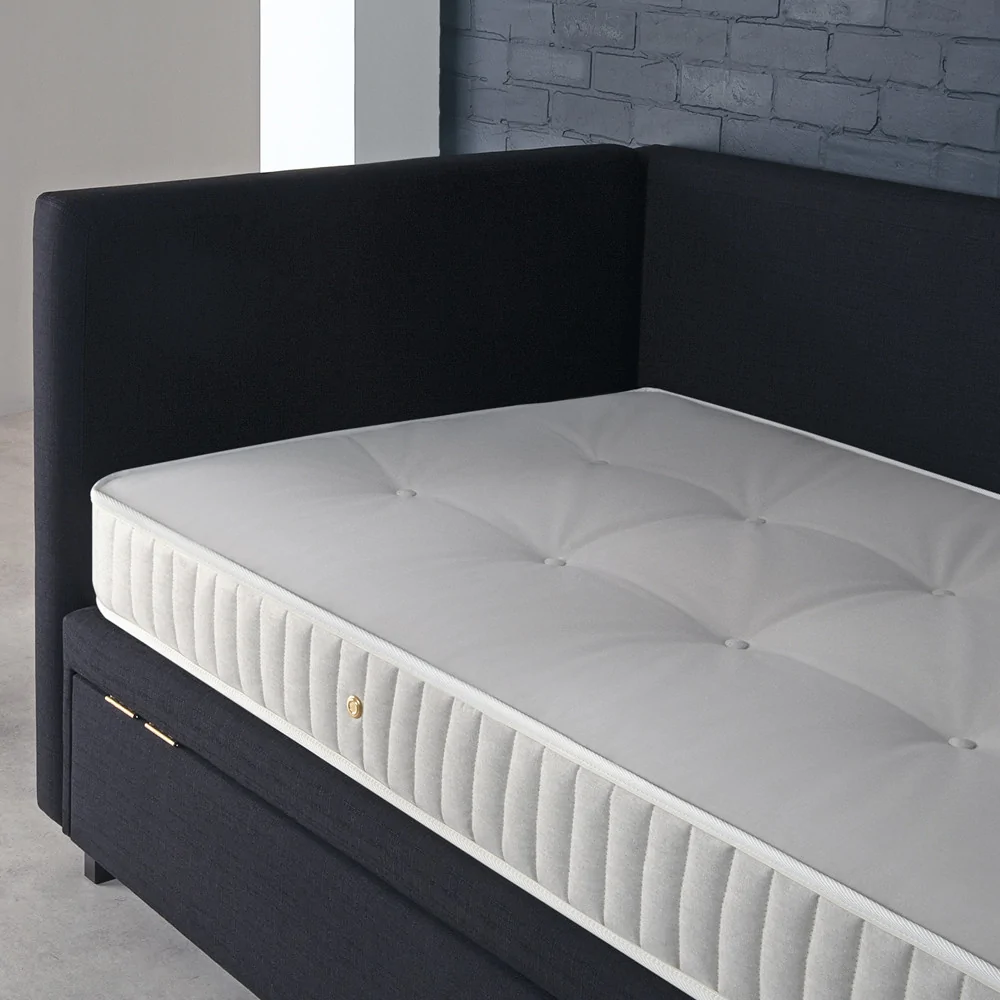 Perfect sleep temperature
2/5
Low-profile Padded mattress
Collection Simmons
The decorative low-profile Padded mattress from the Simmons collection goes with the Kangourou bed and fits into any classical or modern interior perfectly.
Height: 19 cm
Support: Firm
Comfort: Extra Firm
Mini pocket springs for maximum support
A No Flip® system offering you the same comfort all year round!
Firm comfort, perfect for sleeping and sitting
Button padding ensures materials are perfectly stable and enhances the decorative look
Available in several colours
This product is only available in-store.
300 g/m² hypoallergenic polyester wadding
486 mini-sized pocket springs (140 x 190 cm sleeping space)
Button padding ensuring materials remain perfectly stable over time
Available in several colours
You might also like

Viewed products